A Station-Front Center Supporting Working Mothers and the Steady Growth of Children
Located 5 minutes from JR Kitakogane station on foot, the facility offers hours from 7 AM to 8 PM, including extended childcare. The center aims to provide a childcare environment where children can wave goodbye to their parents with a smile, and a space where parents can breathe a sigh of relief when they come to pick their children up after work. With an operational system fitting the needs of the times, we take care of your children with attentive childcare based on the Christian spirit of love, which we have continued to provide since our founding 40 years ago.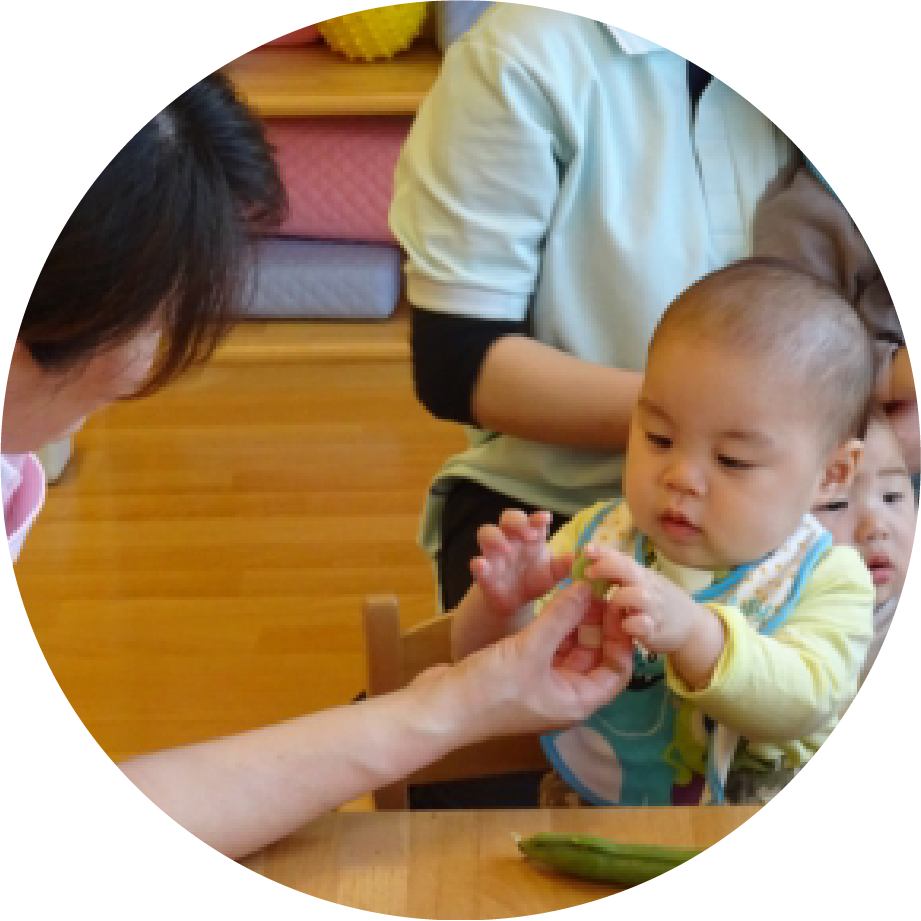 Childcare centers are often thought to be daycares provided for working parents. However, as experts in childcare, we support self-discipline in daily habits for young children from 0 to 6. From an educational perspective, based on the Christian spirit of love, we also teach the importance of "accepting others, listening to different values, and having your own voice" — our Childcare Policy — until the day children leave the nursery. We've prepared various curriculums so your children can experience new firsts and enjoy their time here. We look forward to welcoming you.