Play, Observe, and Learn in the Green Playground
A place to grow, surrounded by greenery. The playground has a large ginkgo tree and various other plants. Children will learn to care for them, meet insects, and experience many new things. Located in an area with countless parks, this facility is blessed with a favorable living environment for children. We're committed to raising children who are accepting, attentive, and disciplined, as stated in our Childcare Policy, in an environment where they can listen to the silent voices of plants, acknowledge them, and grow with them.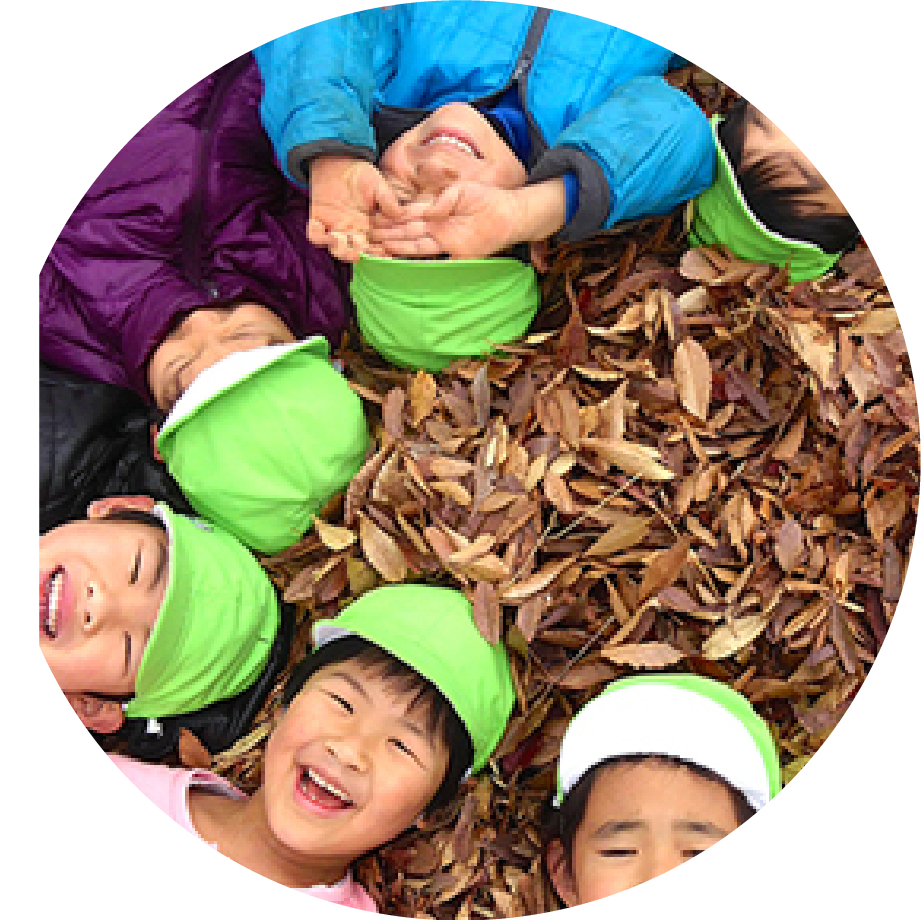 Providing Children With Authentic Experiences
Some things can only be learned through authentic experiences. For example, the Nijinokai has been serving lunch on pottery dishes since the opening of its first nursery school 40 years ago, in order to cherish the experiences that can't be obtained through plastic plates. Pottery has a unique feel and charm and must be treated well, or it will shatter and never be usable again. Facilities are created based on our chairman's philosophy that preparing an environment based on authentic experiences is more important than being economical when providing a suitable living environment for children.